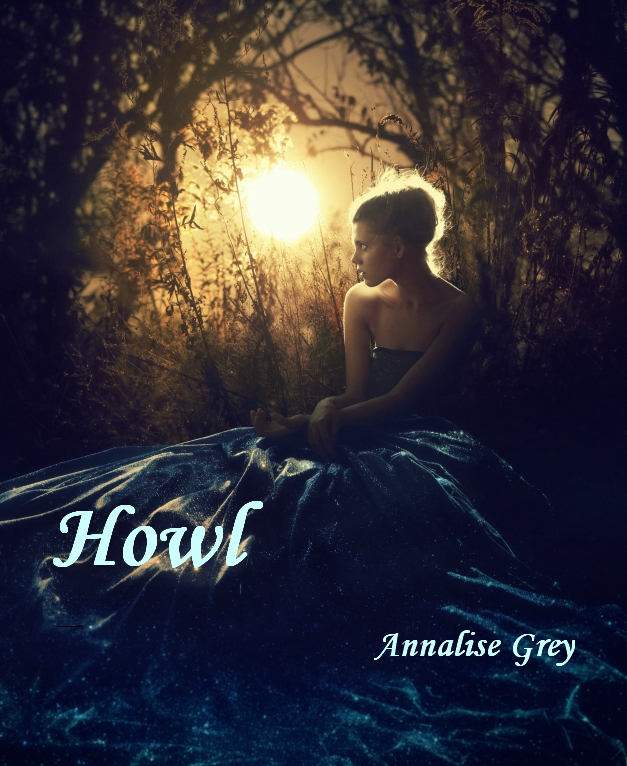 First of all, how awesome is this cover? I was immediately drawn to "Howl"
before
I had a chance to read the description, and then I was even more intrigued! I love a good paranormal/YA fiction book -- especially when it features one of my favorite creatures...
werewolves!
Take a peek at the author's description:
"Nineteen year old Sophie Matthews is a line-walker between two worlds - human and werewolf. She lives around humans but is never truly part of their world. That is, until she is spotted by a hiker.

What should have been been a passing glance becomes so much more as Sophie falls for the one thing she is forbidden from ever having: a human mate.

Adding to her stress is newcomer Daniel, the arrogant wolf on Sophie's tail.

Then several humans are killed by a mysterious and dangerous beast within the pack's hunting grounds. The humans begin whispering of wolf-men roaming the forest and the threat of discovery looms heavy around the pack.

Everything is falling apart and Sophie realizes just how little control she has over her future.

Will she risk everything - her heart, her family, and her safety - for a chance to control her own fate?"
Let me start by saying that although I love paranormal books, I tend to favor those with slightly more "realistic" undertones...if that isn't too much of an oxymoron! "Howl", by author Annalise Grey achieved what I would personally consider the perfect balance between the two. The characters were not wildly overpowered, and were accompanied by a rich but believable history/lineage. Their characteristics were somewhat original compared to other werewolf novels -- irises that change over time, the inability to heal quickly, and the ability to shift at will. The story flowed with the ease of a well-crafted vocabulary and eloquent descriptions. I was hard pressed to find any shortcomings whatsoever, and I was bound by a strict code of honesty on this review! I promised to be blunt, but my only objection is...where's the rest of the series?
In "Howl", we are introduced to teenager Sophie Matthews and her tight-knit family, or pack. Sophie is an intelligent and engaging protagonist that inadvertently ends up challenging a very ancient law -- the mingling of humans and werewolves. This story follows Sophie's illicit romance, as well as the mysterious disappearance of several of the area's hikers. Sophie matures as both human and wolf, as she faces loss and life lessons. There are some twists in "Howl", as well as some tear-jerker moments. I found myself connecting with each of the characters in the Matthews family, as they were all unique and added something special to the story. The romance was not nauseating and implausible, but rather passionate and heartfelt.
The ending, without giving away too much of the story, was rather open-ended, which is especially why I would like to see more of Sophie, Jamie, and Daniel! I feel as though the changes Sophie endures leave many future decisions in question. All-in-all, I definitely give this book 5 stars...if you want a paranormal book which efficiently conveys an interesting story without going over the top, I highly suggest "Howl"!
You can find out more about the author by visiting her blog
here
. I have had the chance to read some of her poetry, and I think that her future looks very promising! Help me spread the word and get her writing the attention it deserves. Currently, you can purchase "Howl" on
Amazon
, or on
Smashwords
, in most E-book formats for a mere .99!
Here is a YouTube book trailer that the author has provided:
And last but not least..I have generously been given a coupon code so that one of my lucky readers can enjoy this great E-book for free! Please give the author some love and let me know if you purchase the book and love it as much as I did! Please, no false entries..they will be deleted. Winner will be emailed and will have 48 hours to respond before another is chosen.
Disclaimer! I was generously provided with an electronic copy of this book, from the author, for the purpose of this review. This did not in any way influence my opinions, nor was I provided with any other form of compensation!