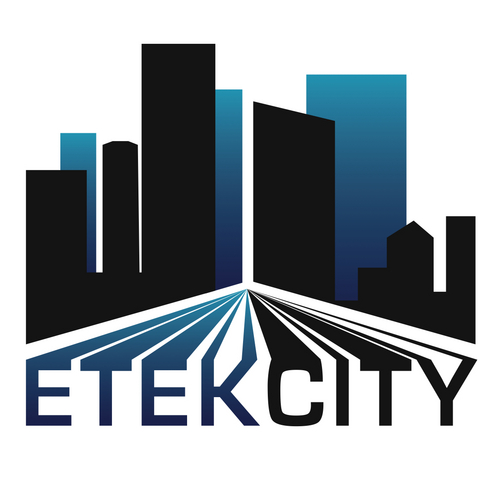 Etekcity is a company based out of Ankeny, IA, that specializes in manufacturing innovative and modern products for your home, your computer, and the outdoors. Etekcity makes quality products which make your life easier to live. They sell things such as: gaming mouses, headsets, and controllers, audio and video products, car accessories, webcam surveillance, hard drives, radios, cell phones and accessories, computer accessories, cleaners, meters, outlets, tools, TV mounts, lighting parts and accessories, etc.
Etekcity sells a variety of digital scales for your bathroom and your kitchen. They were generous enough to send me a High Precision 180kg/400lb Digital Bathroom Scale for the purpose of this review. I was happy, because we plan on having two bathrooms in the future (we will be moving almost every year because of my curriculum), and I want a scale for each. The ones that I buy in the store usually aren't up to par, so I was glad to give this one a try!
The Etekcity High Precision Digital Bathroom Scale is designed to accommodate up to 400 lbs or 180kg. It has a sleek, modern design; it is thin with a black center and silver trimmings. It is made from 6mm of thick, tempered glass, which adds to its style and is also designed for maximum durability and safety. The entire platform of the scale measures 12" x 12"; the scale itself is only 0.87" high. The base of the Etekcity High Precision Digital Bathroom Scale rests evenly and securely on the floor. You do not need to worry about the scale moving or scratching the floor, because it has non-slip feet. The scale comes with a user's manual and two AAA batteries.
The Etekcity High Precision Digital Bathroom Scale offers an LCD display that is backlit and is large enough for elderly people to focus on. It can display your weight in lbs, kg, or st, in increments of .2lbs/.1kg. This scale has an auto-off feature which will turn the scale off after a short period of lack of use -- this conserves energy. It will also automatically turn back on whenever any weight is placed on the scale. There are also low battery and overload indications. Another feature that the Etekcity High Precision Digital Bathroom Scale has "auto-zero", which really helps when you are weighing more than one item at once; the scale will automatically reset to zero in order to preserve accuracy.

To weigh yourself, you can just step right on the Etekcity High Precision Digital Bathroom Scale -- there is no need to tap it first. It will read your weight as soon as you step on. When weighing yourself, make sure that the scale is on a level surface, and that you are standing in the middle of the scale for even distribution of weight. The greatest feature of this scale is stated in its name -- high precision. It is designed with four of the latest, high-precision sensors, using a technology from Germany. It is made for accuracy, to that .2 lbs, whether an object is incredibly light or close to 400 lbs.
Right now, you can purchase the Etekcity High Precision Digital Bathroom Scale on Etekcity's website,
here
, for just $16.88 with free shipping. You can also purchase it
here
, on Amazon, for the same price; Amazon Prime members will qualify for free shipping.
First of all, I really like the modern design of this Etekcity Scale. The black and the glass surface together are very sleek, and look "classy" in any bathroom, adding a touch of style. The scale does not slip or move when you stand on it, and the platform is relatively comfortable. The backlit LCD display is a pretty blue, and is great for being able to visualize your weight at night. My weight and my boyfriend's weight both appeared to be accurate within .2lbs, as far as we could tell (from the last time we've been on a high precision scale). I did notice that if you do not have the scale on a level surface, the reading will fluctuate within a few pounds -- so make sure that you keep it level and that you step square in the middle to keep getting an accurate read. I really like the auto-zero and auto-off functions that this scale has. All-in-all, I really like it! It looks great in my bathroom, and will be keeping me up-to-date on how my weight fluctuates as I try to eat healthier and start working out again. It is nice to have a scale that you do not have to calibrate and re-zero every time you step on it!
Interested in learning more about Etekcity and their products? Check out the links below:
YouTube
I received one or more of the products mentioned above for free using Tomoson.com. Regardless, I only recommend products or services I use personally and believe will be good for my readers.